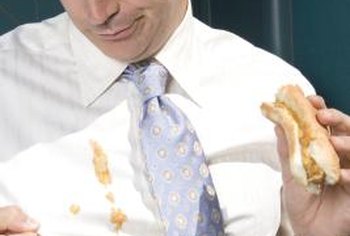 What is the first thing you think of when you hear, "Fabric covered kitchen backsplash"? Gross, right? All I can think about are the grease stains that will never come out.
But as I researched the new upcoming trends in Kitchen backsplashes I found this new trend to be true…however, the fabric is protected by a sheet of plexiglass. Whew! Thank goodness.
(
Feature Image can be found at The Spruce.)
Here is a beautiful photo from House Beautiful with a fabric backsplash covered in glass.
I was so intrigued by this idea that I actually started considering it for myself. I'm doing research for my own home. I will be moving soon. I will still be located in Columbia, SC but in a different neighborhood and so I am now thinking about the designing needs of my future home. The kitchen backsplash will be one of the first things we change. But change it to what? I want something classic that won't quickly go out of style but something new and hasn't been seen as often. This is the typical request of my clients as well.
There are trends out there that I'm frankly tired of like the subway tile.  Although it is classic in design and is not likely to go out of style anytime soon I'm just tired of it. So here are some of the new trends coming our way in Kitchen Backsplashes:
1.) Fabric Under Glass: honestly I'm not certain this is a true trend. I mean why wouldn't you just use vinyl wallpaper? It's easier to install and easier to change out later. I believe this one to be more of a fad than a trend and I predict it will not stay around long.
2) Larger Subway Tiles: After visiting the tile stores it is obvious that subway tile isn't going anywhere soon but there are new exciting takes on the ceramic such as larger dimensions. If you are wanting something that won't age quickly then the subway tile is one of the best choices out there, however instead of the typical 3×6 tile consider the 4×8 or 4×12 subway tile.
(Below is a photo with the larger size tile yet instead of classic white ceramic it is modernized as a glass tile with the classic shape.)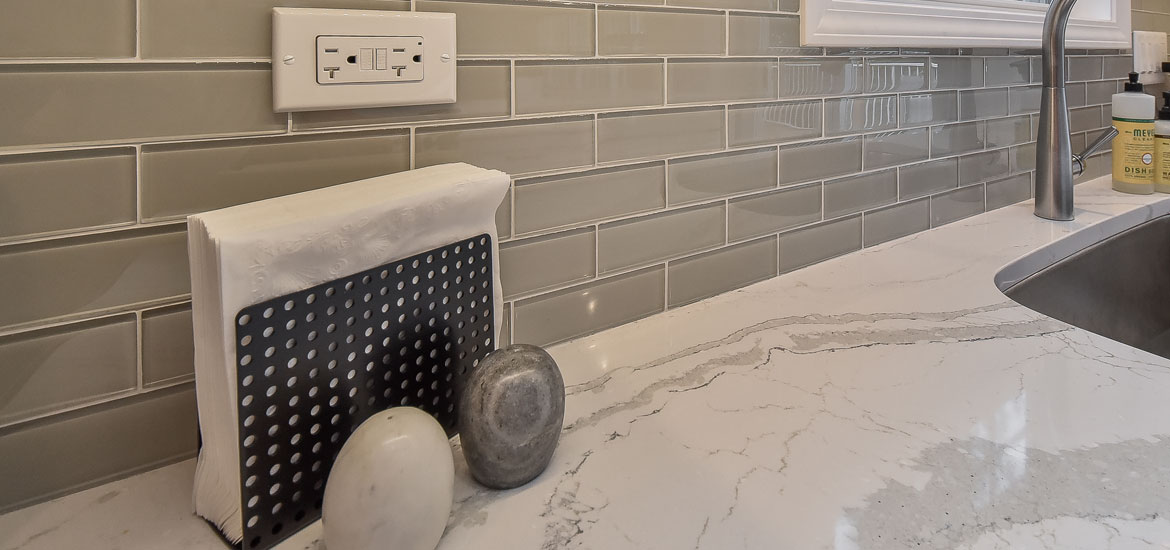 3) Weathered Finishes: Tiles with texture and an antiqued look give visual interest and also give a comfortable more laid-back feel to a space.
4) Large Marble Slabs: Instead of the busyness of tile large slabs of marble are being exchanged for a calmer, cooler effect.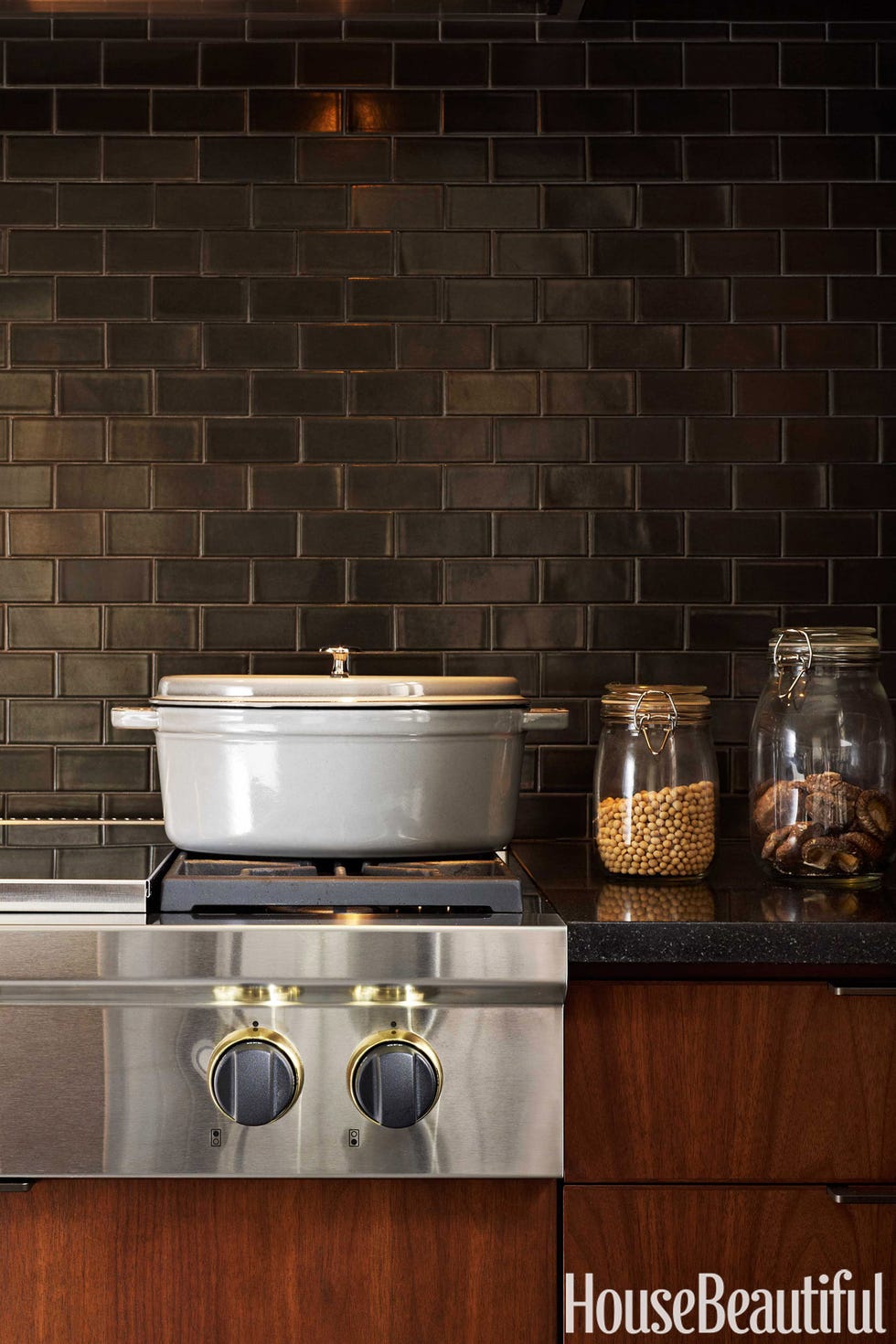 5) The color… Black!: Black is IN! Whether it be in appliances or in backsplashes or even in cabinets the color black is trending large right now.
6) Metal Finish Tiles: There are some really cool metal looking finishes to tile right now to go with the industrial trend that has been favored by many.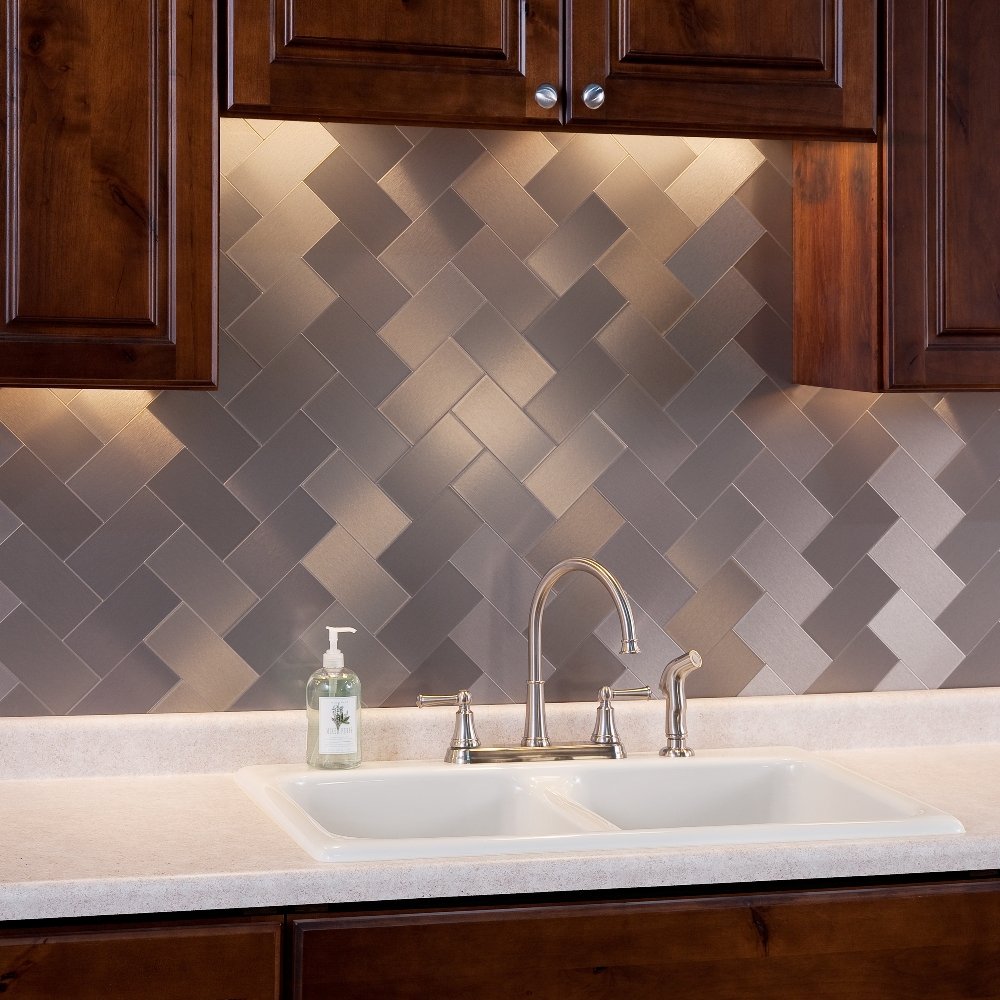 (Here is another metal tile example that blends with the ever popular Modern Farmhouse.)
7) Dark Grout: The contrast of light tile with dark grout is trending and I honestly really like this look. Mainly I like it because it is easy to keep clean. Light colored grout has a tendency to darken over time and look dirty. I'm not the best housemaid in the world so a darker grout would be better for my lifestyle. No one would know how dirty my kitchen really is.  🙂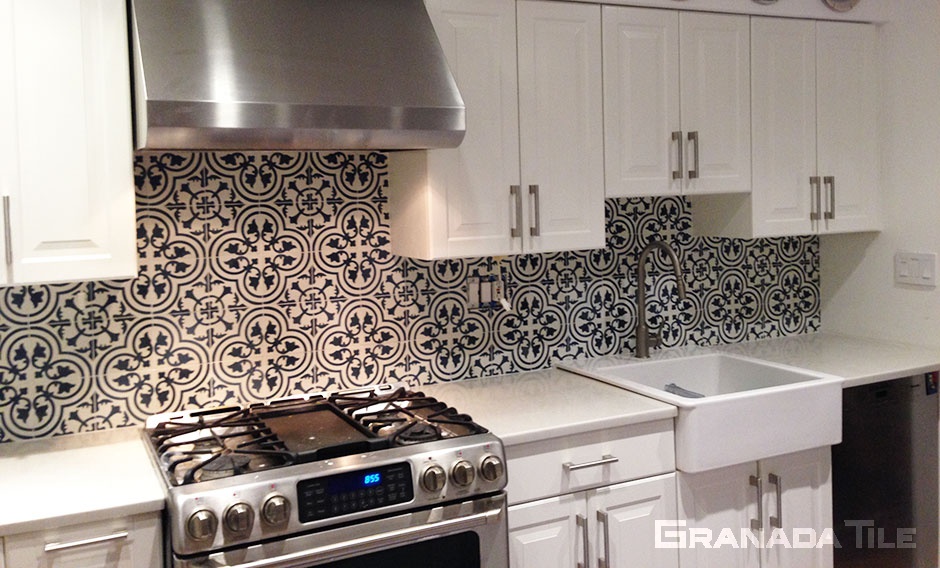 8) Concrete Mosaic Tile: I love this look. It is beautiful and invigorating and I recently used it in a client's Modern Farmhouse in Blythewood. I hope to show you photos of it soon.
9) Chevron Pattern: The chevron pattern never goes out of style and gives an interesting updated look to any kitchen.
10) Backsplashes that reach to the ceiling. 
I love this idea! It makes the kitchen feel so much larger with the tile reaching the ceiling. Plus, look at the high contrast of the tile and the grout along with the white cabinets! Fantastic!
There are so many options out there but this is the general theme I lean towards, not only for myself, but for my awesome clients as well…
Tile backsplashes can be costly and labor intensive and the probability of that area being changed out quickly is not likely, so I recommend going with classic styles and neutral colors that won't date a kitchen as fast and stand the test of time. However, don't be afraid to use one of the trends mentioned above in this article. These trends are not going out of style anytime soon and will help update your home, except for the fabric under glass backsplash perhaps. 😉 My suggestion would be to stay away from that fad for the time being and see how it plays out.
Happy Decorating Everyone!
Amy
amyspencerinteriors.com
(803) 414-2573